In 2021, the team at HDW is focusing on JOY in their designs and in their client relationships.
The "secret sauce" at Haven Design Works is a strong commitment to understanding what builders need from their designers in today's building environment. HDW partners Donna Mathis and Lisa Giles and their team of forward-thinking designers work to stay ahead of what their competitors are doing in order to continue to be industry leaders. They view their role as helping their builders tell their stories through design.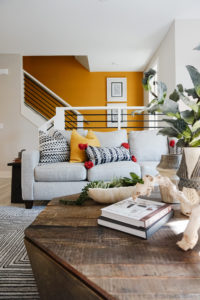 "It often felt like there wasn't much to celebrate in 2020, so we're ready for design that celebrates life and screams happiness and joy through patterns, forms and colors," Donna said in a recent podcast with Atlanta Real Estate Forum Radio. "For pure design delight, look no further than the work of U.K.-based British-Nigerian designer Yinka Ilori's provocative but fun home goods, furniture, and installations. Get ready for outspoken color combos like fuchsia and grassy green, retro orange and punchy turquoise in eye-catching, not-so-subtle patterns and shapes. You'll find that even though life is still taking place inside for at least the first half of 2021, you can still have fun, and these lively colors and spaces will help you get there."
Joy in design is communicated through color, bold patterns, natural elements, relaxed and inviting spaces. Haven also seeks to create multi-functional spaces that are designed to support the way people live today.
Donna and Lisa say rooms with no purpose and formal rooms that are only used once or twice a year are no longer desired in 2021. Furniture that serves only to make a statement (if that statement is NOT relaxed or cozy!) are also out of favor. Colors are trending from grey, beige and white to pink, green, yellow and blue.  
"In 2020 we learned our lives are for living and need to be lived out in the best way we possibly can," Donna said. "Needless excess is out, functionality and duality in the home is in."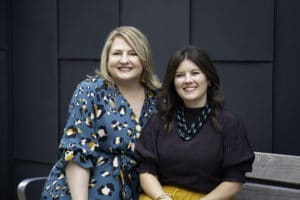 Interior designers Donna Mathis and Lisa Giles formed Haven Design Works in 2013 with an eye to creating a firm with the systems and organizational processes of a much larger company and the passionate attention to detail of a small boutique firm. Donna and Lisa found JOY in leading Haven Design Works through the challenges of 2020 and into a new year, and they look forward to bringing joy into their designs.