Color speaks into our lives in ways we may not even consciously realize. Studies tell us that color can do many things from stimulating our appetites or lifting our moods to evoking desired emotions and much more. We even select certain colors to wear each morning to fit our moods or lift our spirits. Color works in home design in a similar way, and color is the place where fashion, culture, environment and emotions collide.
Color helps identify a mood and style in a home," Donna said. "Paint colors act as the backdrop of the statement you want to make. As you layer in furniture and accessories, the mood builds."
When designing a model home, Donna and Lisa thoughtfully choose an overall paint color theme to pull their designs together. Timeless favorites such as Agreeable Gray, Sea Salt and Alabaster can create the foundation for tone-on-tone trim, dramatic accent colors, classic furniture and accessories that pop and can change with the seasons. Paint colors can give a home a modern vibe or play up the classic elements of a design.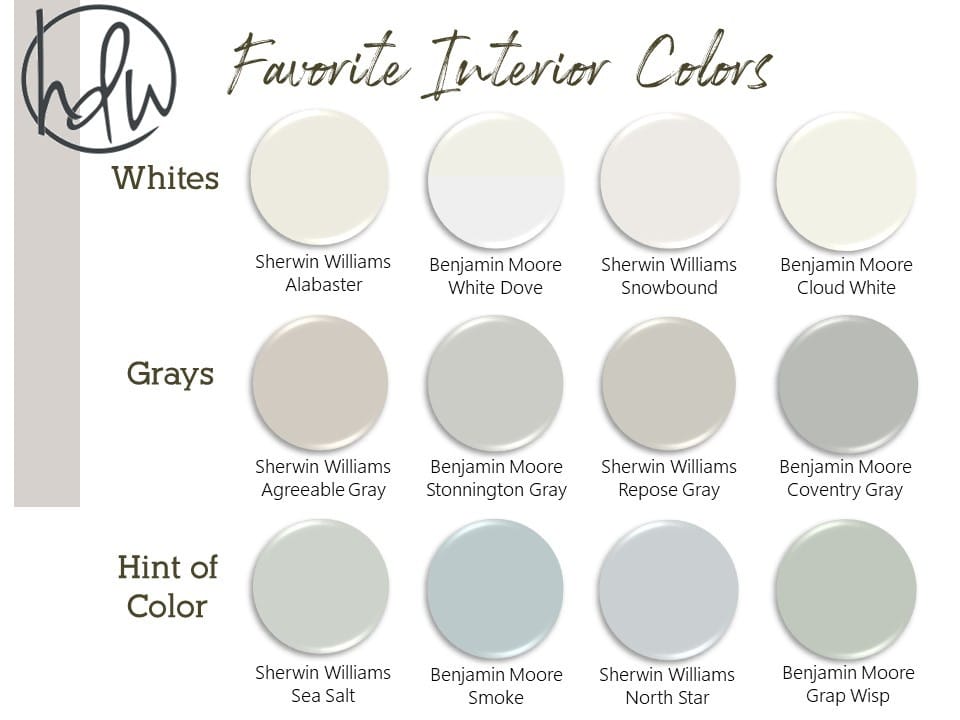 Today's stains are blending with paint colors, and the trend is toward lighter, more natural stained woodwork. Mixing wood tones, such as using darker furniture on lighter floors and vice versa, creates a dramatic, rich look.
Exterior paint should work with the materials on a home, such as stone and brick, and around the home. Additionally, exterior paint colors are very regionally based. For instance, colors tend to be more washed out in coastal designs and more intense in urban areas such as Washington, DC. The architectural details in different regions also influence the color direction for exteriors.
"When choosing colors for the exterior of the home, you want to make sure your palette both blends in and highlights the home's unique features," Lisa said. "Keeping things simple and classic when choosing exterior colors creates a cohesive feel. Save the pops of color for the windows and doors."
The major paint manufacturers annually study what is happening with color globally. Their palettes are influenced by design, art, fashion, world culture, current events and the environment. Their color selections are trend setters for furniture, accessories and retail offerings.
"It will be interesting to see the color palettes for 2021 emerge," Donna said. "Typically, when things are chaotic outside, colors become muted and earthy inside to create that sense of calm and peace. And we should also continue to see the bright vibrant colors – like blacks, whites and chocolates – that appeal to Millennials."
To learn more about the use of color in design, visit:
Sherwin Williams Color Forecast 2021
Tune in to Benjamin Moore's announcement of their Color of the Year on Oct. 14 at 2 p.m.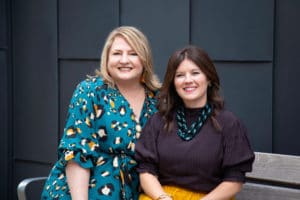 Interior designers Donna Mathis and Lisa Giles formed Haven Design Works in 2013 with an eye to creating a firm with the systems and organizational processes of a much larger company and the passionate attention to detail of a small boutique firm. Donna says delving into the psychology of color is one of her favorite pastimes.