To All of Our Clients & Colleagues:
In response to the current COVID-19 concerns, we have implemented a plan to have our team mainly work virtually from their home offices through these unprecedented times. While this situation is new to all of us, our remote work capabilities allow us to practice social distancing and be safe and responsible while we continue to service and support our customers.
This is what you can expect from our fabulous team during this time:
Most of our staff will remain working remotely until it is safe and responsible to resume in-office practices. We will be accessing the situation weekly to determine which installations can be installed as planned. We will do everything we can to avoid interruptions in our ability to deliver the work we currently have in house. Our warehouse, admin and accounting personnel are still working in office as needed. We will also be capable to design and present new and inspiring projects that our clients have coming up. Our contact information, including email addresses and cell phone numbers, remain the same. In place of in-person meetings, we will be using teleconferencing and video conferencing technology. As the situation evolves, we will continue to provide updates.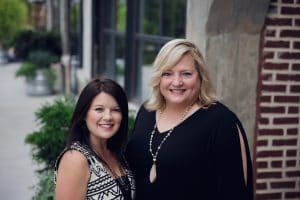 We also want to inspire you and find the beautiful side of this situation, so stay tuned and follow us on Instagram and Facebook. Design and color have the ability to spread happiness and joy. We will all work together to create innovative and collaborative solutions to keep all of our businesses thriving. Stay well!
All our best,
Donna and Lisa