The Fall 2021 issue of Atlanta Building News featured an interview with Haven's Donna Mathis on how home design has evolved in the wake of COVID-19. Kelsey Castaneda wrote, "With more and more workers from myriad fields working from home since the pandemic, the home has become a multifunctional environment where people not only work, but live, relax and spend most of their time.
Donna discussed the trends toward carving out zones that serve different functions within the home and elevating outdoor space to accommodate the need for at-home recreation. She also noted the trend toward warmer neutrals and bright accent colors to bring a feeling of happiness into spaces.
Check out the article here!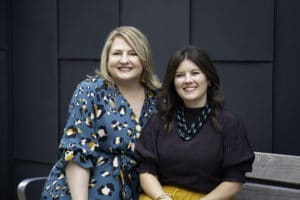 Interior designers Donna Mathis and Lisa Giles formed Haven Design Works in 2013 with an eye to creating a firm with the systems and organizational processes of a much larger company and the passionate attention to detail of a small boutique firm. This year, Donna and Lisa have found design inspiration from all over the world, instead of relying on only the places they could physically go. This wider view allows them to stay on top of global trends and offer their clients the fresh ideas they are known for.