From a young girl rearranging her bedroom, to a college student doodling in class, and now to a thriving design assistant, Ally Clower is quickly learning the ropes of luxury interior design within the Southeast.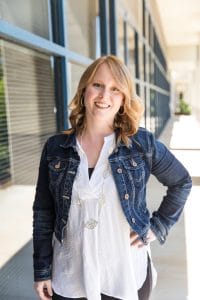 Ally joined Haven Design Works in 2016 as an Assistant Designer. She draws her inspiration from industry-leading magazines and the extensive network of mentors from theHDW designer family and their client base. Her favorite projects to work on include model homes with 'flex spaces' – those rooms that could become anything to fit your family's needs but are hard to define without knowing the purpose and decorating correctly with the help of an expert. Ally loves that a flex space can go from perhaps your guest bedroom, to a craft room, to a home office, or even the teenage hangout – It's all in how you look at the space with your needs in mind.
As a Design Assistant, one of Ally's favorite portions of the model home merchandising process is sourcing the initial inspiration photos and fabric swatches that are used to create the mood boards for the whole home. She loves to see her preliminary ideas come to life through the home interior design process.
As 2018 is right around the corner, Ally is looking forward to warmer tones coming back into the forefront. With warm wood tones and tan and taupe paint colors starting to replace the cool grey the industry has seen for the past several years, all she can say is 'what goes around will eventually come back around!'