Every child likes to re-arrange their room from time to time, but for Lisa Giles this was more than just a yearly whim, it was a passion that blossomed into a brilliant career in award-winning home design. Lisa is the Co-Owner and Interior Design Director for Haven Design Works, where she gets to live out her early appetite for architecture, spatial planning, color and 'all things design' on a daily basis.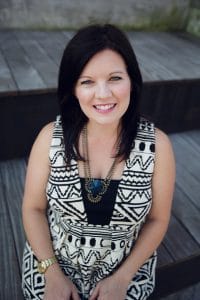 Having an eye for design is one thing, but executing and carrying out a design from concept to completion is no easy feat. Lisa says: "It's easy to be excited at the beginning and end of a project because they tend to be the more fun and inspiring times, but it's the middle where the left brain must take over and the real work happens." This is critical when designing a home (or multiple homes) from the sticks to the bricks, and holistically incorporating a curated set of design elements ranging from color palette, fabrics, art, furniture and even the flow of the floor plan.
You can feel Lisa's inspiration and dedication when you step into any of HDW's model homes. Lisa challenges her team to step out of the box and be on the forefront to lead the design community toward new trends. She encourages the HDW team to research the latest design trends and then to take multiple sources of inspiration and go one step further to make it their own. This means carefully studying a great variety of elements, including different price ranges, urban vs. suburban, modern vs. traditional, young vs. old buyers, etc.
Taken the fast pace with which model homes are being built, it is easy to rely on proven concepts and start functioning on autopilot. To prevent one model home from looking similar to the next, Lisa knows that her team must push themselves to integrate new and exciting approaches. The only way this can happen is by building a strong relationship with the client, to exceed the client's expectations and to effectively communicate to each individual builder how pushing the boundaries of home design will accomplish their goals. At the same time, HDW also aims to showcase an aesthetic feel of livability and a substantial dose of luxury that makes the potential home buyer ready to move in.
Lisa has been an integral part of the growth and success of HDW since 2013, and is excited to continue growing the HDW brand within the interior design industry throughout Atlanta as well as nationally.