Last month, the team at Haven Design Works headed to Highpoint Market to check out the latest design trends. It is always a fun and inspirational experience that helps us gather ideas for our upcoming jobs. We want to share what caught our eye this year!
Chrome: Brass is definitely here to stay, but chrome is making a strong come-back! We saw so many furniture pieces, light fixtures and decor with modern chrome accents and clean lines. Mixing rich wood tones and textures with the chrome make for a cozy and inviting yet modern feel.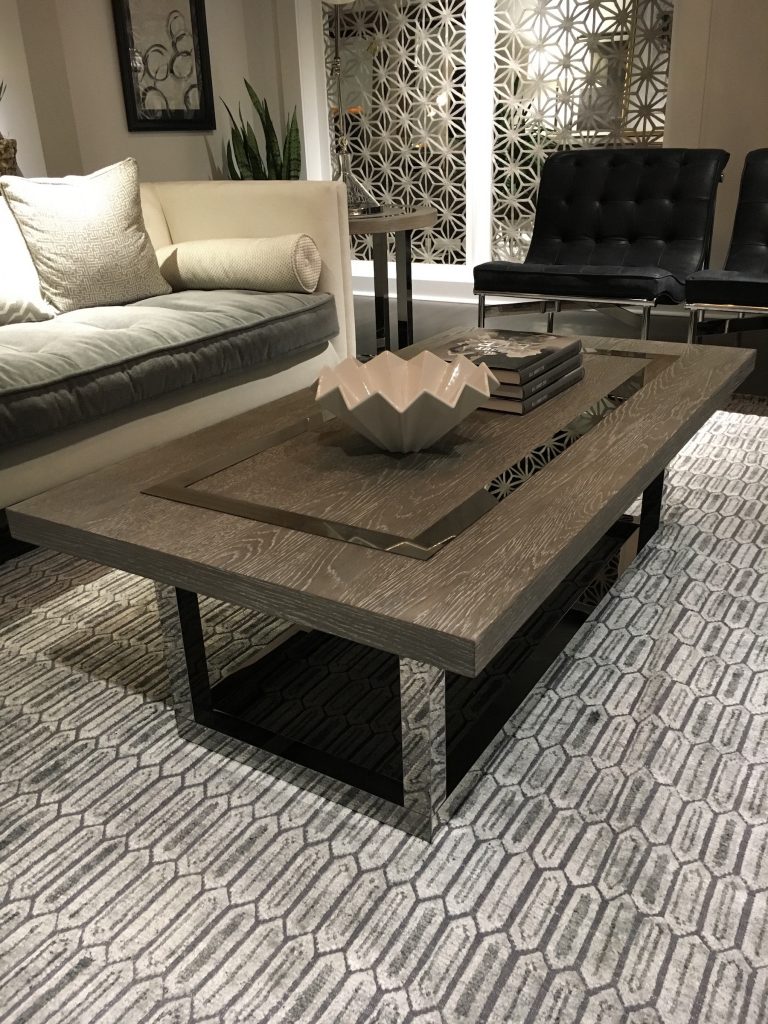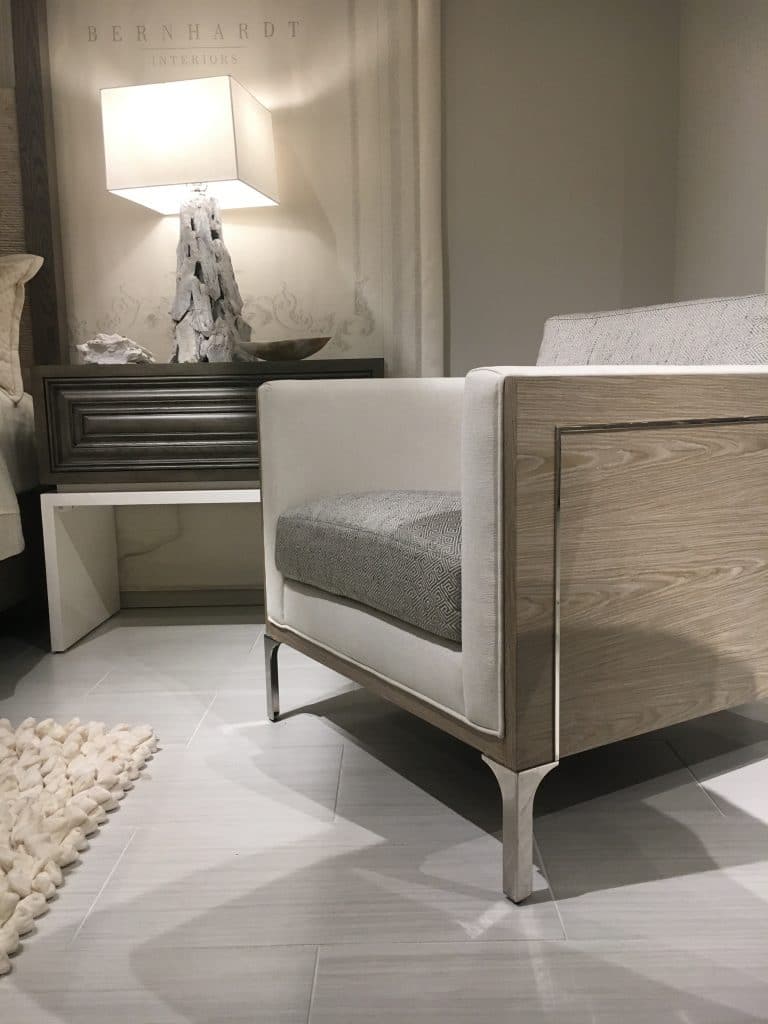 Black and White: This monochromatic palette was everywhere! It is such a striking display to see different tones of blacks and whites and neutrals. Don't get me wrong, we love color at Haven Design Works! But if you are going for a more sophisticated style, black and white can get you where you want to be in a heartbeat. (Note the chrome accents in both of these black and white vignettes)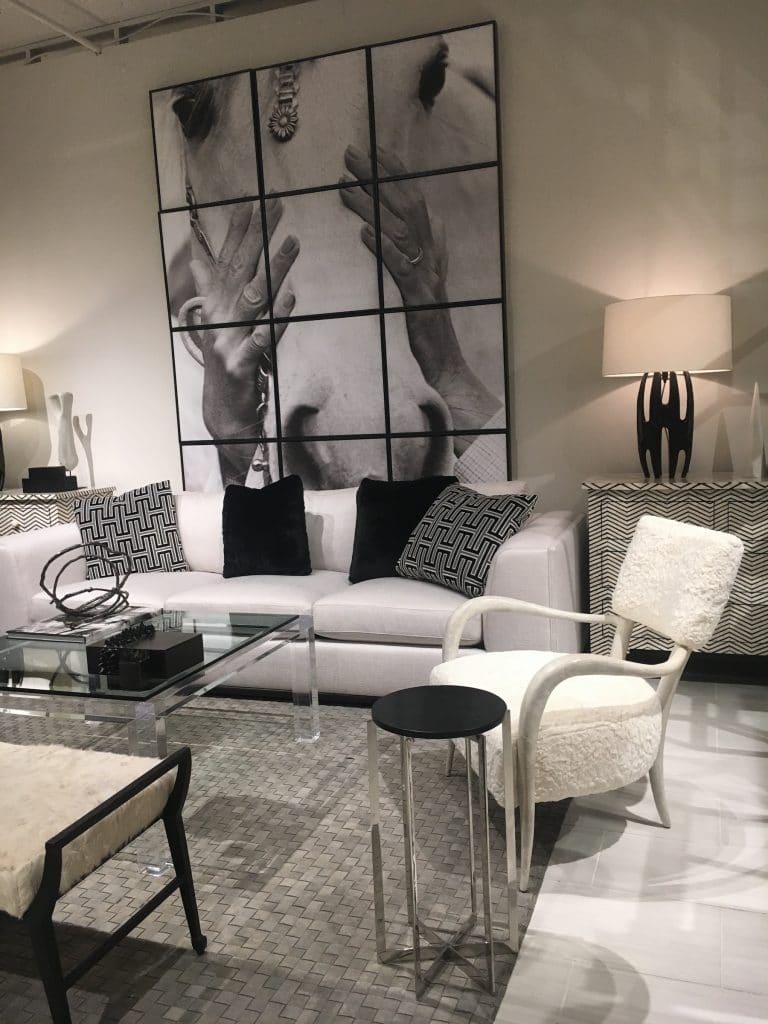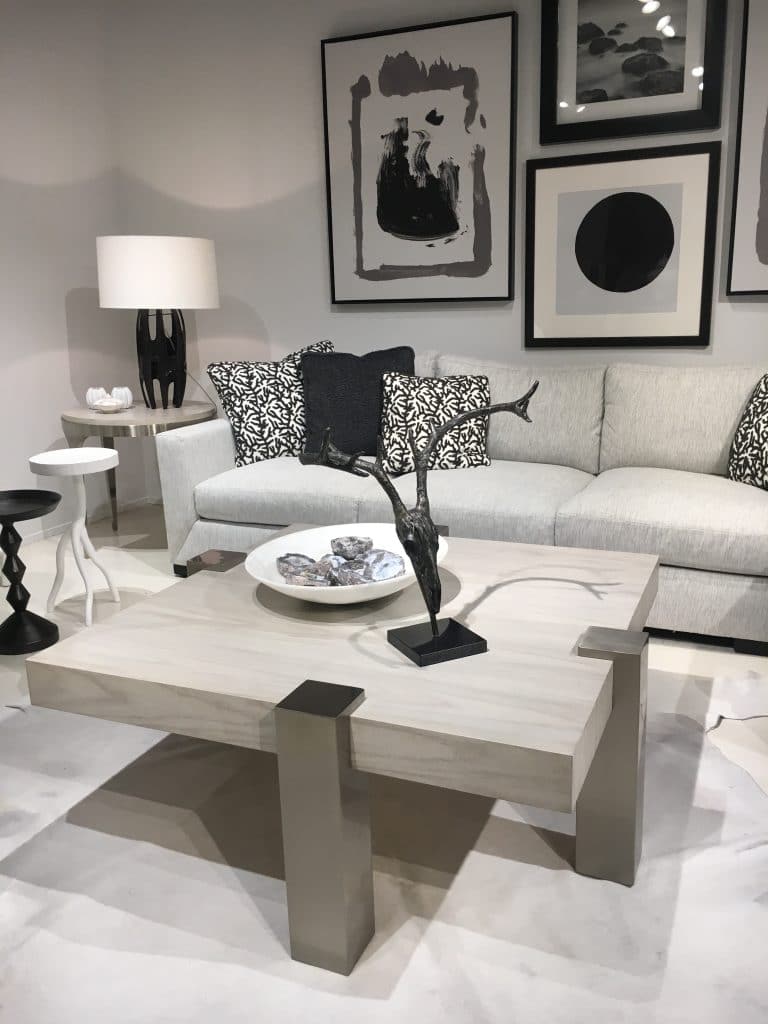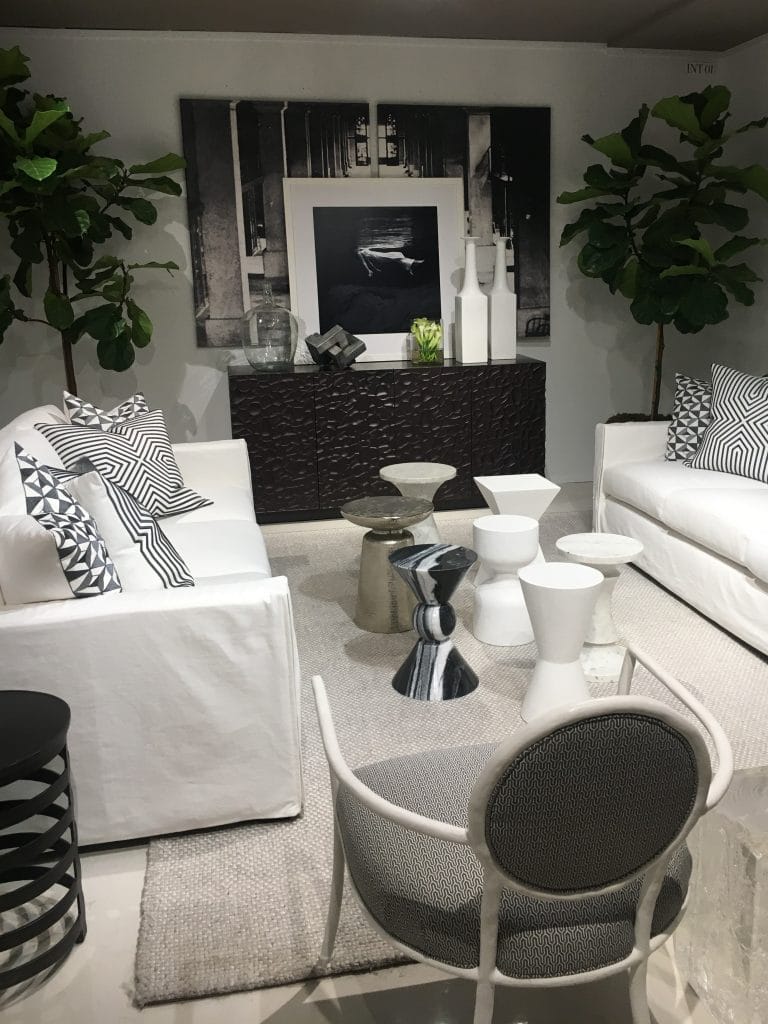 Chartreuse: This bold color was popping up everywhere in High Point this year. While the color of the year is more of an apple green, this greeny-yellow color was stealing the show. This color would mostly be used in accessories, art, and fabrics as a fun pop of color and often with a complementary color, like the powder blue shown in the wall art, to help ground the chartreuse and keep it from being too overwhelming.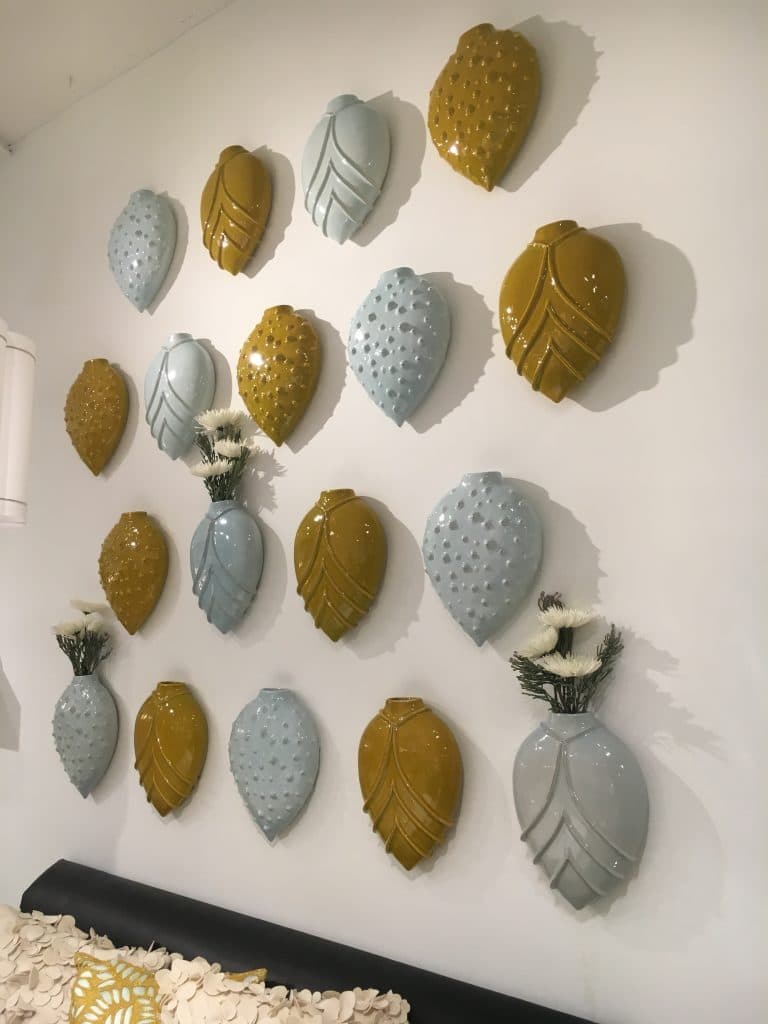 Faux/Extreme Wood Grain: This show featured so many pieces of furniture and art that had a faux-wood grain or a natural wood grain that was highlighted in some way. Using extruded or carved metal to create a wood-grain texture adds an unexpected interesting detail to the room and makes for a striking conversation piece.