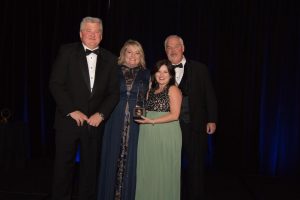 Haven Design Works, the well-known interior design firm specializing in model home merchandising, clubhouses and hospitality projects throughout the U.S., won four Gold and two Silver OBIE awards at the 36th Annual Greater Atlanta Home Builders Association (GAHBA) Awards Gala in November 2016.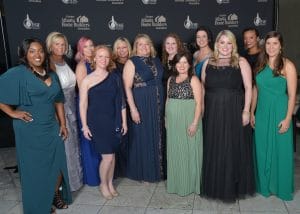 "These awards are a result of the joint effort and partnership that we develop with our team and clients," says Donna Mathis, founder and president of Haven Design Works. "We are thrilled to win six Gold and Silver OBIEs for our work on behalf of clients like Edward Andrews Homes and CalAtlantic Homes."
GAHBA OBIEs:
The OBIE Awards are the premier awards in Atlanta's new home construction industry and celebrate outstanding achievement in new home building, marketing, remodeling and personal achievement categories.
For their work in 2016, Haven Design Works won Best Interior Merchandising in each of these categories:
Gold:
Detached Model $300,000-$449,999 – The Preserve at Reed Mill, Edward Andrews Homes
Detached Model $400,000-$499,999 – Crestmont, CalAtlantic Homes
Detached Model $600,000-$699,999 – Reserve at Lakeview, CalAtlantic Homes
Attached Model, $500,000-$599,999 – Towns at Druid Hills, CalAtlantic Homes
Silver:
Detached Model, $400,000-$499,999 – Shiloh Pointe, CalAtlantic Homes
Detached Model, $600,000-$699,999 – Woodbury Preserve, CalAtlantic Homes
To learn more about the award-winning work by Haven Design Works, please visit www.havendesignworks.com or call 678-878-2491.