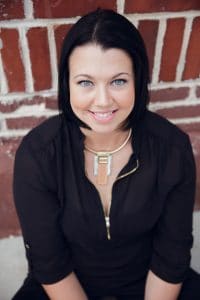 Meet Angela, one of our Designers, who not only brings her modern design eye to every Haven project but also is a wealth of knowledge when it comes to new design trends, out-of-the-box ideas, and industry-leading looks for both model homes and clubhouses. Angela joined HDW in 2013, and it was an easy match when she saw that Haven always puts the client first, always working collaboratively with them to innovate and successfully design the proposed space. While technology is ever-changing the design landscape, Angela loves to find inspiration on social media, where she can find the latest looks, vendors, and themes all at her fingertips. Angela's favorite aspect of merchandising is designing for a common community space, like a clubhouse. "Because unlike the models where people might walk through and look, the clubhouses are being used on a day to day bases. I like creating a space that looks beautiful, but is also functional for the end user," says Angela. From start to finish, she strives to learn about the new community, project, or surrounding area upfront to know who will be using the space, what the buyers are using it for, and what style the client or builder is looking for within the model home or clubhouse space.
Angela gave us the inside scoop on some of the trends she'd love to never see again, and some that she sees emerging over the next year:
Trend I never want to see again: "It's usually in more traditional designs, but when designers match the wallpaper to the window drapery or throw pillow fabric, this is something I could go without seeing ever again."
Emerging trend I want to use: "Bold and graphic tile is emerging this year. It is fun way to add something unexpected to a kitchen, bathroom, or basically anywhere you might want to direct focus."
Want to get in touch with Haven for any of your upcoming projects? Contact us below and we will be in touch!